Charles R Schwab Bio Investment Style, Background, Quotes
May 29, 2011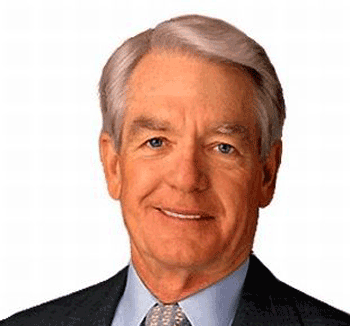 Charles R. Schwab is one of the most trusted names in Financial Investment. He is the founder and former CEO of the Charles Schwab Corporation, one of the largest discount brokerage Firm. According to Forbes List of 2009, he is the 50th richest person of the United States with a net worth of approximately $4.7 Billion.
Background
Charles.R.Schwab was born in Sacramento, California in 1937. His childhood was spent in struggling with a learning disorder called Dyslexia. Not many people knew about this problem at that time. Charles Schwab came to know about it only at the age of 44, when it was deciphered that his son too was a Dyslexic. His first job was to sell walnuts, eggs and chicken and this enabled him to learn a lot about finances and profitable business concepts. Charles excelled in Maths and Science which helped him to secure admission in Stanford University in 1955. Charles Schwab possessed strong conceptual abilities. He used to solve complicated business problems very easily. His aptitude for Economics and Business earned him a B.A. in Economics in 1959 and soon after he attained his MBA from the Stanford Graduate School of Business in 1961.
In the year 1963, Charles Schwab along with his two partners launched an Investment advisory Newsletter named – "The Investment Indicator". Within just a couple of years "The Investment Indicator" managed over 3,000 subscribers. In 1973, Schwab borrowed $100,000 from his Uncle and set-up a brokerage firm in San Franscisco called "The Commander Corp". The Firm became the country's first discount Brokerage Firm, "Charles Schwab & Co, Inc" in 1974. He opened a branch of the company in Seattle, Washington in 1977. In 1979, Schwab invested in BETA mainframe system and became a pioneer in "E-Commerce" This method of automated transaction and record-keeping brought immense success to the firm.
By 1983 his company had registered half a million customers. In 1984, he launched three new online products and the firm graduated from half a million to one million customers by 1985. In 1992, the Charles Schwab Corporation introduced a No-Transaction Fee Service which revolutionized the world of Online Investment. Charles also opened Call Centers at Phoenix and in Miami for Latin American Investors. The assets of his company saw an astonishing 47% rise in just one year and reached $100 billion mark. In 1997, Charles Schwab Europe came into existence with subsidiaries in Hong-Kong and Candy Islands. In 1999, Schwab entered the world of Television with his commercials. Charles Schwab entered new Millennium with "Charles Schwab Australia Private Ltd. He returned to his position as CEO of the Charles Schwab Corporation and held it from 2004 to 2008. Now he is the chairman of Charles Schwab Bank and Trustee of The Charles Schwab Family of Funds, Schwab Investments, Schwab Capital Trust and Schwab Annuity Portfolios.
Style of Investment
Charles Schwab was honored with the title "King of Online Brokers" by Forbes Magazine in 1997. It was the testimony of the growing popularity of Schwab's style of investment. He is an Icon for the people who want to become successful investors. Schwab is of the opinion that "Stock Market should be Accessible to Everyone". Schwab's style of Investing is complied in "Schwab Investment Doctrine"
According to Schwab, there are three steps based on ten fundamental Principles to help an investor to achieve better results –
Create a Plan
1. One should have an investment plan that is realistic and actionable, as it is crucial to meet goals – Charles Schwab said that an investor should make a simple plan which states the goals, in terms of money. One must consider all his assets and identify the amount of risk one can take.
2. One should understand his plan and follow it and adjust it perfectly when circumstances change in life like job, marriage etc.
Put into Action –
3. Saving and spending rates have the greatest impact on success – According to Schwab, Saving and spending the amount of money is the most important factor in achieving success at the end of the day.
4. Diversification is the second most important factor for success – There is a lost of risk involved in investing which can be reduced with the help of diversification. There should be Diversification in Asset classes that combines small to mid cap to large cap US Securities, bonds and cash. There should be Diversification in Asset classes to reduce the risk of concentrations in any one market sector, individual company or country. Equity Styles should be diversified by holding both value and growth equity securities to reduce the risks associated with strategies that perform better or worse in certain markets.
5. The right asset allocation (the percentage of stocks, bonds and cash in a portfolio) should be selected. One should be able to stick with it – According to Schwab, an investor's goal should be reflected in the plan, his risk taking ability and the time frame. One must stick to it even in loss. The most important thing is that one should not try to time the market for it needs great sense of timing and if an investor changes his asset allocation plan on the basis of time then it could be a disaster.
6. Choosing professionally managed investments can be a better way to invest as most investors do not have the time to manage their investments.
7. Acting now generally beats waiting – Schwab opines that an investor should not wait for buying and selling as it would only culminate in a Loss.
Stay on Track –
8. Periodical check-ups keep a portfolio healthy – According to Schwab, an investor should keep evaluating his assets regularly to avoid any threat of a crisis.
9. Progress toward goals is more important than short-term performance – Schwab thinks that one must concentrate on the long term achievements rather being satisfied with short term performance.
10. Use the right benchmarks to evaluate performance – Schwab is of the opinion that no single benchmark would be enough to evaluate the performance. Benchmarks must reflect your style of investing.
The skillfulness of Charles Schwab can be measured from the fact that he ranks highest in overall investor satisfaction with a score of 796 on a scale of 1,000 points. Charles Schwab Corporation has received great reviews from their customers in every style of investing like offline, online, active traders and all other types of investing. No wonder the Schwab Corporation serves over eight million investors and looks after more than $800 billion in Assets.
Charles R. Schwab: A true Champion
The word "Champion" is the perfect word to describe Charles Schwab as a person. It takes immense courage, guts and ability to defeat the learning disorder called Dyslexia and move on to become a genius and an Investment Idol of millions. But as Schwab says, success is about overcoming rejections, "I quickly learned that if I kept at it and plowed right through the rejections I would eventually get somebody to buy my wares."
Charles Schwab struggled with reading and writing but successfully overcame it to publish his first book "How To Be Your Own Stockbroker" in 1985. His second book "Charles Schwab's Guide to Financial Independence" in 1998 and third "You're Fifty – Now What?" in 2002 are Bestsellers. This is really an incredible achievement.
But Charles is an interesting personality also. He polished his reading skills with comic books such as "Moby Dick". His recent favorite book is on-tape "Undaunted Courage" a history of Lewis and Clark Expedition by Stephen Ambrose.
He has been the captain of the High School golf team of Santa Barbara, California. Charles Schwab idolizes Ronald Reagan, former President of U.S.A.
When Charles Schwab talks everyone listens, even the President. President George W. Bush was so much impressed by his skills that Bush appointed him on the "President's Advisory Council on Financial Literacy" on January 22, 2008. His Alma Mater Stanford also acknowledged his brilliance and named its new Center for Business students in the honor of Schwab as its benefactor. Here Schwab is also on the Board of Trustees. The year 2000, saw Schwab launching "Women Investing Now" a program to impart knowledge about investing to women and another program "Schwab Learning" for children suffering with Dyslexia.
Charles Schwab has five children. Now he lives with his wife in California and they both are dedicated towards Philanthropy. According to a report in an issue of the 2001 "Mother Jones" magazine, Schwab and his wife ranked 73rd among all Republican campaign contributors in the 1998 elections, with $393,500 in donations. They are working towards the rehabilitation of dyslexic children through the "Charles and Helen Schwab Foundation".
Charles Schwab continues to inspire us. His stupendous success is an example of his never-say-die attitude. He is a Hero not only for aspiring investors but for the world all over.
Famous Quotes
1. "Don't limit investing to the financial world. Invest something of yourself, and you will be richly rewarded."
2. "A man can succeed at almost anything for which he has unlimited enthusiasm".
3. "The man who does not work for the love of work but only for money is not likely to neither make money nor find much fun in life."
4. "The way to get things done is to stimulate competition. I do not mean in a sordid, money-getting way, but in the desire to excel."
5. "I consider my ability to arouse enthusiasm among men the greatest asset I possess. The way to develop the best that is in a man is by appreciation and encouragement"
6. "I have yet to find the man, however exalted his station, who did not do better work and put forth greater effort under a spirit of approval than under a spirit of criticism."
7. "I quickly learned that if I kept at it and plowed right through the rejections I would eventually get somebody to buy my wares."