Bernie Madoff Fraud The History of the $50B Ponzi Scheme Scam
April 14, 2011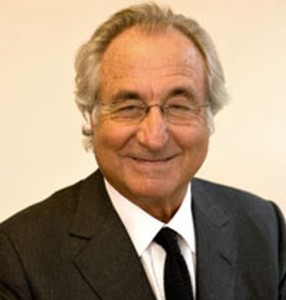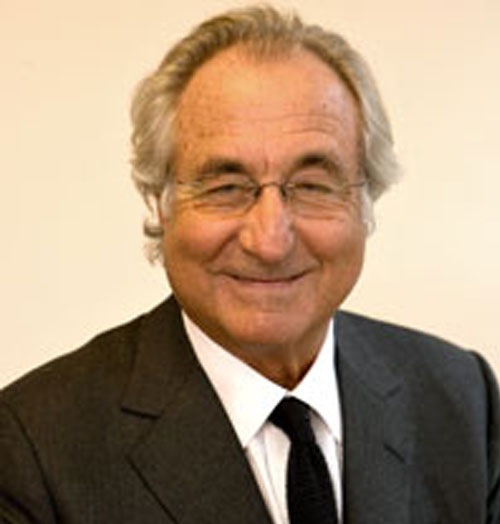 The Bernie Madoff fraud was the biggest Ponzi scheme and scam ever, thus defrauding thousands of investors.  Bernie Madoff or Bernard Madoff was born on April 29th 1938 in New York.  Prior to his scandalous arrest in December 2008, Bernie Madoff has been sentenced to an imprisonment of 150 years.
Background
Even Madoff's parents were involved in investment business. Bernard began his career by working as a lifeguard and sprinkler installer and made $5000. Madoff married Ruth Alpern in 1959. Bernard, a graduate with Political Science, started an investment firm, along with his wife. He named it the Bernard L. Madoff Investment Securities LLC. He invested the full money he had earned from his previous venture in his investment firm. The firm had begun as just a penny stock trader in the initial years. Bernie Madoff got a lot of help from his father in law who referred him to a larger circle of people helping him expand his business. He even got celebrity clients to his firm. His firm became reputed within a very short period of time. It guaranteed annual returns of 10% or more and won the support of more and more investors gradually. So much so that by the 1980's the firm was controlling around 5% of the volume in the New York Stock Exchange.
Now what Madoff's investment firm did was develop stock quotes with the help of computer technology. Hence they came to develop the National Association for Securities Dealers Automated Quotations. The NASDAQ as it came to be known as found its chairman in Bernie Madoff, who served the chair until his arrest in 2008. Now as his firm was expanding, more and more family members of the Madoff family were engaged in it. Madoff's brother, his two sons and his niece all came to be a part of the company he owned.
How He Got Caught
His business came to be under the doubts of various financial analysts as early as 1999. They believed that the returns claimed by the company were only theoretically impossible. But organizations such as the Securities and Exchange Commission (SEC) completely ignored the doubts and Madoff continued with his overtures for almost another 10 years. He finally got caught in December 2008. He was trapped after he confessed about his dishonesty to his very own sons. He confessed to his sons of his investment business being nothing but a big Ponzi scheme. His sons now reported his father's fraud to the Federal Bureau of Investigation. Though Bernie confessed to have had started his Ponzi scheme in the 1990's, investigators think otherwise. They believe the Ponzi scheme and defrauding of investors had begun in the 1980's itself.
Now what actually happened was that in the very first week of December 2008, Bernie Madoff discussed his dilemma over having to pay his clients an amount of almost $7 billion as he didn't have that much funds. Now within the very next two days Bernie told his sons that he made a huge profit and had decided to give away an early bonus, amounting up to $173 million. This confused the sons and they called for an explanation from their father. This is when their father confessed that his whole company worked through a "giant Ponzi scheme". On December 11th 2008, Bernie Madoff was taken into house arrest. Had the stock market not had been in a sharp decline in 2008, who knows how much longer the fraud could have continued.
SEC Charges
Bernie was charged of federal offences like securities fraud, mail fraud, wire fraud, perjury, and money laundering, false statement making only to name a few. He pleaded guilty and was banned from security investment business for a lifetime. He was sentenced to the highest degree of punishment possible under this act; an imprisonment of 150 years. He was sent to the Federal Prisons of North Carolina where he is registered as inmate number #61727-054 and his release from prison is dated November 14, 2134, a day he shall never see keeping in mind that he is now aged 71 years.
Aftermath
So Bernie Madoff went on to become the greatest crook in the history of the security investment business. Mr. Madoff became a multi-millionaire by pulling off a very clever Ponzi scheme cheating upon thousands of clients and investors. What surprises investors even more is that he did it right under the nose of the federal organizations such as the SEC who never guessed anything before a long time had passed. Madoff's fraud did affect a lot of people all around the world. Not only did his company manage the investment of lots of multi millionaire clients ranging from famous media personnel to giant business tycoons, the company also looked after many charitable organizations. These charitable organizations too weren't saved from the greed and dishonesty of this fraud and suffered heavy losses along with the rich investors. Investigators believe throughout his whole career Madoff had moved around $170 million of his investors' money to his private accounts. The total fraud is estimated between $35 to $65 billion dollars. Because of the nature of the fraud, it will never be know just how much was stolen during the entire fraud.